2018 Arizona Wildland & Incident Mgmnt Academy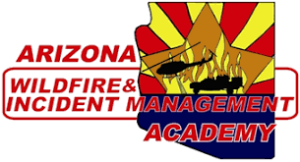 The 2018 Arizona Wildfire and Incident Management Academy was held March 10-16, 2018 at Embry Riddle Aeronautical University. We are offered over 51 NWCG; FEMA and skills classes during that week. The instructors and team members are highly regarded professionals in Emergency Response.
There were 877 students attend the academy representing 25 states along with Canada and Australia. Over 1000 certificates were earned during this 7 days of training.
It was a great week with incredible instructors, enthusiastic students, and an abundance of willing volunteers.